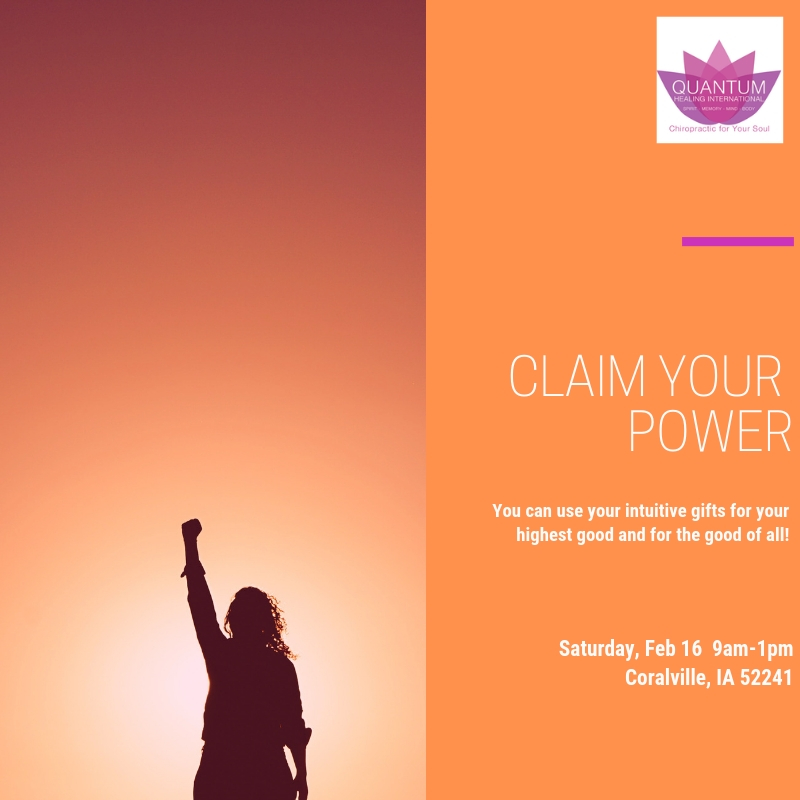 Healing doesn't have to be coerced from the body.
Healing is the body/mind/spirit's natural state of being.
You may feel as if you have some pull, some tug in your awareness that draws you to healing.
It can be exhausting holding back this gift to keep the status quo.
You know that somehow you are meant to know more about healing and that you are wondering where to start.
This mini-retreat will help you to find your path and demonstrate that you have the ability to do healing for yourself and others. People have had healings from this workshop and have discovered that they really have what it takes to become the healer they always deeply knew they were.
Wear comfortable clothes, dress in layers so you can adjust your comfort. Bring a notebook and pen.
For questions email drtanyaenglish@gmail.com or text (319) 325-4325
Bring a friend for FREE and receive a gift!
Location is:
(There are many hotels and restaurants within walking distance or a very short drive!)
Only $47