Dr. Tanya English has been working for over 35 years in the healing field, first as a massage therapist, and then as a chiropractor and energy healer. Dr. English has been inspired by the idea that we have been born with the power to heal but people have not been shown how this works in real life.

Her mission is to transform how people view healing:

1. Human beings have tremendous healing power within.
2. They can use that power for the highest good. 
3. It's easy and simple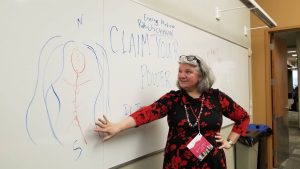 Dr. English uses low-force and non-force techniques to help others unlock that healing power and then educates so that people can use those techniques for themselves and the good of others.

She is a Master of Bio Energetic Synchronization Technique which works on the subconscious level to dissipate negative physiological patterns that keep the body from healing. She is also a certified Energy Healer with the ability to look into the energy pattern of an individual and discern and remove energy blockages that keep one from their fullest expression of life.

After undergraduate work in theatre production at Boston University, Dr. English embarked on a massage therapy career, studying at The Swedish Institute in Manhattan, NY. Though they may seem miles apart creating a healing space and energy is much like a production where everything is carefully selected for the best possible experience for the client to heal.

As a massage therapist, Dr. English noticed that chiropractic patients had the best outcomes and decided to pursue chiropractic. During this time she moved from the East Coast to Iowa, in the Midwest of the U.S., and enrolled in the first college of chiropractic, Palmer College of Chiropractic, where chiropractic began.

During her studies, she met and married Ed English and began a family in West Branch, Iowa. Recently relocated to Coralville, Iowa after raising two bonus daughters and a son. She and her bassist husband, Ed, started their own blues band a dozen years ago and have been bringing healing with the blues to the world.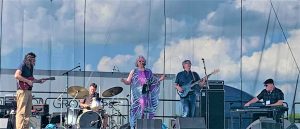 She has taught numerous classes, online and live, and holds retreats to help people understand and experience how their body actually works and what they can easily do to create the life and health they desire.

Dr. Tanya English has committed her life to helping people heal.